You may wish to consider the following before you decide whether or not you can afford a tenancy or to think about what you will need to consider before you commit to a tenancy. If you want to know more information click on the logos at the bottom of the page to be taken to the relevant website (these all open in a new window).
Have you worked out your budget?
You need to fully understand your income in order to plan for the costs involved in furnishing, running and maintaining your home. If you have never budgeted you can attend a money course run by Christians Against Poverty who will provide help and support in setting up your first budget and there is no charge for this service. If you do not want to use this service Shelter provide an online budget planner which is useful for you to understand your income and expenditure. You can also speak to your friends and family for advice.
Do you know the cost of running your home?
If you have never had your own home you may not be aware of what you need to pay for. Most properties allocated through Living Merthyr Tydfil are completely unfurnished and you may need to buy some or all of the following:
Fridge/Freezer
Cooker
Sofa
Washing Machine
Floor Coverings
Window Coverings
Towels
Beds/Bedding
Dining Table/Chairs
Storage Furniture
You may be able to buy some of the furniture or white goods you need at second hand shops and charity shops. We would not recommend that you purchase these via hire purchase companies as you may end up paying more than the item is worth. If you are on certain welfare benefits you may also be able to apply for help to pay for some of these goods.
You also need to ensure you can afford the day to day running costs of a property these will include:
Council Tax
Water Rates
Gas/Electricity
TV Licence
Food
You may have other costs to pay for such as phone costs, credit card bills, travel costs, clothing and other living costs. It is therefore vital you understand your income and expenditure so that you do not get into debt.
It is important to be realistic about your income and what you can afford otherwise this may place you at risk of not being able to afford your home and you could lose this accommodation.
Do you have to pay rent in advance?
You do not have to pay a deposit or rent in advance for a Housing Association property. However you typically do need to pay this to secure a private rented property.
Links to further advice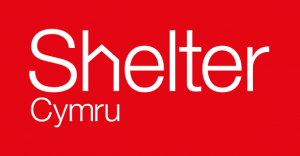 An application for the Discretionary Assitance fund if you are in receipt of welfare benefits can be found here
Additional support with budgeting and finances can be found here